Animation has evolved leaps and bounds since the good old days. And digital art and CGI paved the way for transformation.
New horizons have given artists the freedom to experiment with various styles and techniques. And the internet and mainstream media give great quality work a chance to gain recognition.
It's no secret that animation is an art form that's celebrated across the world. The prestigious Academy Awards feature two categories to honor animation: feature-length animated films and animated short films.
In 2019, the glitzy 91st Academy Awards were held on 24 February at the Dolby Theater in LA, California. It was the first ceremony without a host since 1989.
The Nominees Are…
The animated short film category had impressive entries. The nominees were:
Animal Behavior directed by Alison Snowden and David Fine
Bao directed by Domee Shi and Becky
Late Afternoon directed by Louise Bagnall
One Small Step directed by Andrew Chesworth and Bobby Pontillas
Weekends directed by Trevor Jimenez
And the Oscar Goes To…
The 2019 Oscar winner for the best animated short film was …
Bao.
Bao is a computer-animated film directed by Domee Shi and produced by Pixar Animation Studios in 2018.
The film tells a heartfelt story that many Chinese people, and frankly most Asian kids, along with everybody else, can relate to: an overprotective mother that coddles her child to the extreme while finding it very difficult to let go and relinquish control.
The 2019 Oscar winner for best animated short debuted on June 15, 2018, along with another Oscar-nominated feature, The Incredibles 2.
The short 8-minute film shows us a lonely Chinese-Canadian mother who is having a hard time as an empty nester.
In a bizarre turn of events, she gets to experience joy in her life again when a baozi (steamed bun) comes to life. The mother lovingly cares for Bao and is extremely protective of him.
Domee Shi wrote and directed Bao. It is the very first Pixar short film directed by a woman.
Shi pulled from her own experiences to make this film a reality. The great thing about Bao is that it also captures the parents' motivations, emotions, and point of view beautifully.
Bao's Cultural Significance
The animated short plays a very important role in shedding light on Chinese culture. Bao received critical acclaim for its cultural significance.
The director's exposure to various art styles, animation and filming techniques made this a unique short.
Shi manages to tell a compelling story about the people around her. She put in a lot of work and tried to understand the perspective of her parents along with those of the Chinese immigrant communities.
All of this research helped to make the characters relatable and well-rounded.
The director put herself in her mother's shoes to better understand and portray the emotional journey she'd went through when it came to raising a child no longer by her side.
The attention to detail and research made this film resonate a success with audiences. The Chinese immigrant community
Shi poignantly demonstrates how the inability to let go could end up destroying the very person you love.
The part in the film where the mother picks up Bao and eats him portrays this idea.
Shi was born in China but at two years old, she and her family immigrated to Canada and settled in Toronto. The film uses several visual references as a nod to the city as well.
Viewers will note how the director's upbringing and cultural exposure have influenced the theme and tone of the overall movie.
While Shi worked on Pixar's Inside Out, inspiration struck and the idea for Bao came along. Shi said, "I really wanted to tell a story that explored the relationship with an overprotective parent learning to let go of her kid."
An Oscar Winner in the Making
Bao's earliest sketches date back to January 2014. This was Shi's side project and she pulled inspiration from classic fairy tales along with her experience as an only child.
She brainstormed different steamed bun characters when the thought of Bao.
As an only child of Chinese immigrant parents, growing up in Toronto, Shi could relate to how an overprotective parent can coddle their child (in this case, a steam bun) to death
Shi worked solo on this project for around 2 years until she finally brought a team on board.
The Chinese-Canadian director has big plans for her next film. She says it will be a feature-length project. The award-winning director plans to stay true to her Chinese and Canadian roots as she moves to bigger and better things in the future as well.
Did you get a chance to watch the 2019 Oscar winner? Share your thoughts about the animated short in the comments!
Read more: The Best Explainer Videos – Our Pick of the Finest
Oscar-Winning Animated Shorts from the Past Decade
Do you feel like binging other Academy-Award winning animated shorts?
Well, we've got you covered. Grab your favorite snacks; find a good place, and get comfortable…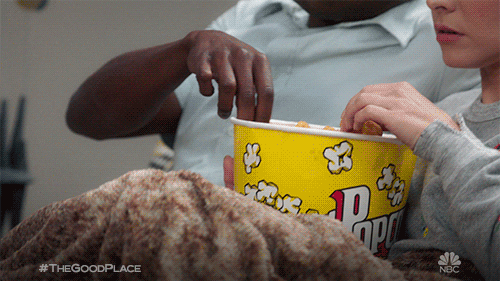 Below we've listed the best Oscar-winning animated shorts from the past decade:
Do you have any favorite animated short films from 2019 that you think deserve to be nominated at the 2020 Academy Awards?
If you know about some promising; Oscar-buzzworthy shorts, let us know in the comments!
Check out our previous post: Here's Why Explainer Videos Are Perfect for Pitch Meetings