Video marketing has become a buzzword, and for good reasons, too. The trend is showing no signs of slowing down.
Hopping aboard the video content wagon isn't something you should do just because everybody's doing it. You should do it because of the fact that it drives user engagement.
The universality of smartphones and mobile internet have made it even more lucrative for marketers and content creators to leverage video content to expand their influence.
There may be a bit of hesitation on the part of the uninitiated when it comes to creating video content. But there are production agencies that will provide you with a finished product at a reasonable cost.
"

Humans are incredibly visual and powerful, moving images help us find meaning… [and] video helps capture and contextualize the world around us.

– Dan Patterson
If you've never considered going down this route for pitching a product or service, you should start with explainer videos.
Explainer videos are perfect for pitch meetings and have a range of benefits. In this post, we'll talk about how they can work wonders when you're trying to pitch a product or service.
Why explainer videos work wonders
Explainer videos are designed to give a run-down of what you are offering in an easy-to-digest and brief way. Here are the top reasons why explainer videos are perfect for pitch meetings:
Explainer videos are stimulating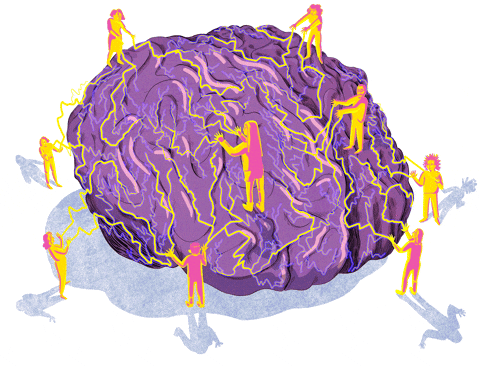 Credits: Giphy
People have a tendency to skim over large chunks of text or completely skip it (just think of those terms & conditions you agreed to without even a glance).
Since our brains are hardwired to detect motion, video naturally fares better when it comes to stimulating the brain.
Not only that but since video makes use of sound as well, it becomes a multi-sensory experience that pulls in the viewer.
If people are more easily able to absorb the content of explainer videos, they are also more likely to remember you, your message, and your brand once everything is said and done.
Explainer videos do all the heavy lifting
Explainer videos allow you to present a problem and then succinctly demonstrate how your product or service can turn things around.
The fact that you can illustrate this with such ease is great for conversions.
While the video is playing, you could just sit back and let it work its magic. It'll save you a lot of preparation time, too.
You can then pick up from where your video left off. Meaning, you won't have to start pitching from square one.
Explainer videos are concise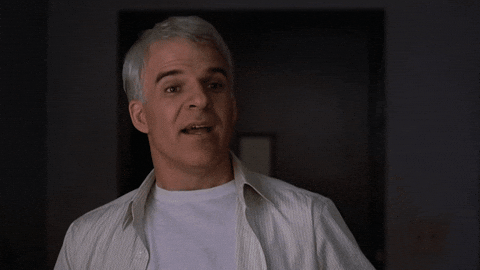 Credits: Giphy
We hear you, Steve. Explainer videos are typically just a few minutes long and quickly get to the point.
The great thing about this brevity is that people won't zone out while it plays.
Explainer videos are portable and compatible
One of the benefits of explainer videos is that once you have one, you can easily showcase it at various events, trade shows, and conferences.
In the high-tech world, we're living in, all you have to do is plug and play.
Take your explainer videos wherever you go. It'd also be a good idea to keep the video on your phone so you can pull it out at, say, a networking event when needed.
They highlight benefits and can cover FAQs
With an explainer video, you can highlight the benefits of your product or service. If your product is more complex and technical, you can give a brief walkthrough; use graphs, charts, analytical data, etc. to drive your point home.
Explainer videos can be shared far and wide
Once you have your explainer video, you can share it online on your social media platforms. This way, you'll be able to reach a wider audience, organically or otherwise.
In our previous post, we talked about how Facebook incentivizes original video content on its platform. You could use that to your advantage and boost your video there.
Putting up your explainer videos along with the rest of your content on your company's YouTube channel will also be beneficial. In this post, you'll learn how to optimize your video content for sharing on the platform.
You should also consider embedding your explainer videos on your blog, website, or landing page. Video landing pages are an excellent tool for driving up conversions.
They allow you to demonstrate your expertise
Credits: Tumblr
Explainer videos are a great way to highlight your credentials. You can mention testimonials and accolades, too.
This way, you'll be able to establish your expertise easily with captivating visuals and effects.
You can express your creativity
To make your explainer videos stand out from hastily produced ones, you could add cool animations; music and sound effects; a clever script and pepper it with suitable jokes, etc.
This will allow you and your team to flex your creative muscles.
It'll make the process of creating and presenting the explainer videos more fun. Your audience will enjoy it, too.
Surprise-and-delight strategies do well and the same principle applies when it comes to explainer videos.
When a video has an element of surprise or delight, it has a better chance of making a lasting impression on the viewers.
Here's an explainer video we made for one of our clients
Have you ever used explainer videos for pitching a product or service? Reach out to us on LinkedIn and let us know!
If you're interested in having an explainer made for your business, then hit us up! Our team will be happy to help.
Want a video for your business?