In our previous post, we talked about some simple ways you can attract more views with the videos you share on your company's YouTube channel. Today, we're going to list 5 ways you can increase your video views on Instagram.
According to Sprout Social, Instagram has 1 billion monthly active users and video posts receive 38% more engagement than image posts.
The proof is in the statistical pudding. It pays to create video content for Instagram and then optimizing it for the platform to increase your video views.
Tips to increase your video views on Instagram
So, here's how you can turn your Instagram-video game up a couple of notches:
1. Use the right dimensions to increase video views
For Instagram, certain video dimensions work better than others. The right dimensions play an important role in giving your video content a solid chance of performing well.
If you're creating video content that you plan to share on multiple platforms, it'll be worth it to invest a bit of extra time in adapting it for the respective social media.
Now, you might be wondering, 'What are the ideal video dimensions for Instagram?'
The answer is that there are three suitable formats: square, vertical, and landscape. Square and vertical formats garner the most engagement.
These are the optimal video dimensions:
Square video: 1080 X 1080 and 1:1 aspect ratio
Vertical video: 1080 X 1920 and 9:16 aspect ratio
Landscape videos: 1280 X 720 and 16:9 aspect ratio
Since Instagram is primarily a mobile-based social network, and people tend to hold their phones vertically, portrait and square videos work best and make the viewing experience comfortable.
Optimize your video for Instagram stories
The 9:16 aspect ratio is perfect for posting videos to your Instagram story. The minimum aspect ratio for posting portrait videos is 4:5.
As for video length, each individual story can be up to 15 seconds long. If your video is longer, it will be broken up into chunks.
Optimize your videos for the feed
Square videos work best in the feed. Your video won't be cropped and will appear seamlessly.
Sharing videos on IGTV
IGTV was launched in June 2018. It didn't gain much traction but Instagram has since introduced some changes that show that this tool certainly has potential.
IGTV requires more time investment, as it is meant to be for high-quality, long-form video content. Here are some of its main features:
You can post videos of up to 60 minutes in length.
Video dimensions ideally should be 1080 X 1350. For portrait videos, the minimum aspect ratio is 4:5 and the maximum is 9:16.
In May 2019, Instagram announced that landscape videos could also be posted on IGTV. The appropriate aspect ratio for that is 16:9.
Not convinced about the importance of video content? Read our post: 4 Stats That Confirm Video Is Content King.
2. Choose the best time to share
So, you've got your videos and all that's left now is to share them with the world. It wouldn't do you any favors if you shared your video content randomly at any point during the day.
You're going to need to have a posting schedule, too, because engagement varies from hour to hour and day to day.
To the delight of business owners and managers, a vast majority of people tend to browse Instagram during off-work hours.
According to Hubspot, the optimal times to share posts on Instagram are 1:00 pm and 5:00 pm, when people are on their breaks or at the end of the workday.
ShareThis notes that the best time of day for posting video content on Instagram varies significantly. Videos on Instagram get the most views and engagement between 9:00 pm and 8:00 am.
3. Lean into Instagram video marketing
According to this study, 71% of Americans between the ages of 18 and 24 use Instagram. In addition to this massive user base, the platform is ideal for getting discovered and expanding your reach.
Leveraging Instagram videos is an opportunity for you to build your brand's presence on the platform, engage with the community and get discovered.
Potential clients or customers may watch your videos and explore your social media pages to form an opinion about your brand. You can use your audience's curiosity and patterns of gaining information for adequate brand positioning.
4. #Hashtag your way to the top
Hashtags give you the opportunity to reach new viewers and allows people to discover your content if they are already interested in a particular topic.
Be sure to use relevant hashtags and don't go overboard with them either. Around 6 hashtags are enough.
If you want to use some of the most popular hashtags, look them up using Instagram's search bar.
Add the most relevant hashtags to your bio as well. This will help people discover your profile and they'll know exactly what you're about.
5. Interact with other users
This is one of the more time-consuming endeavors and perhaps the one that is guaranteed to drive up engagement.
"It's a dialogue, not a monologue, and some people don't understand that. Social media is more like a telephone than a television."

– Amy Jo Martin
You can follow other profiles and engage with them, too. More often than not, this will result in people coming back to your profile to return the favor.
Some of these people might love your content and keep coming back for more.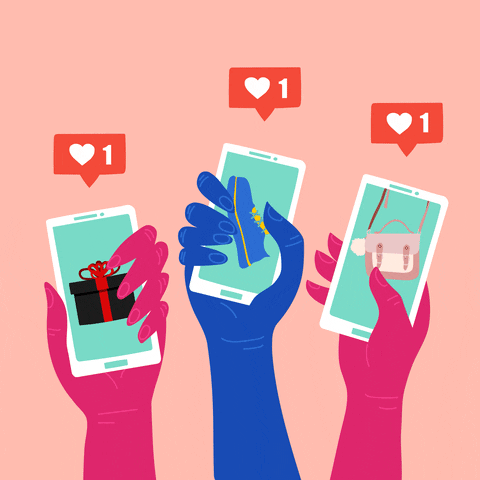 Incorporating these 5 simple tips will help you get more Instagram video views. It'll also give your overall profile a more polished and professional look.
If you have some tips you'd like to share with us, feel free to leave a comment.
And if you're trying to run a successful video marketing campaign on a budget, click here and learn how to do just that.
Have a social video idea for your business you'd like to bring to life? Then hit us up. We'd be happy to help.
Want a video for your business?