When it comes to video production, quality over quantity must always be your motto. Compromising on quality may result in chaos and you could lose business.
Normally, a video project can take 6 to 8 weeks to complete, but sometimes, an old (read: loyal) client might spring out of nowhere, and set a tight deadline (less than 6 weeks) for the delivery of your next project.
If you choose to accept the challenge, you'll be up against the clock. Now, the truth is that this is a stressful situation to be in, but if you play your cards right, you may be able to pull it off and manage to deliver great quality despite the tight schedule.
In this blog post, we are going to explore different ways to help you manage your rushed video project so you can cross the finish line with your sanity intact.
Let's jump into it. All aboard the video production express!
Start on the right foot
Before you get started on your video project, you have to establish clear terms and conditions with the client.
Make sure that when you hold the discovery meeting, all the requirements and guidelines from the client are thoroughly discussed. This will prevent confusion, which could sabotage your progress right from the beginning.
Be fully aware of what the client wants from the get-go because it'll help you and your team stay on track as you go forward.
Read more: A Breakdown of our Animated-Video Production Process
Prioritize your tasks
A timeline of six weeks or less for completing a video project is a tough position to be in for a video production company… but it's not totally impractical if you do the following:
Break down your project into different parts, prioritize each task and manage deliverables to get everything in order.
Assign a project manager who creates a plan of action and makes sure the team is perfectly aligned with your goals.
Push aside other projects you might be working on.
Pull the breaks on recreational activities.
Encourage your team and ask for their cooperation until the project comes to a close.
Communication is the key
When it's crunch time, the one thing that you need to maintain is constant and clear communication within your teams. Here's what you need to do:
Hold productive meetings frequently to bring everyone up to speed and then strategize your next move.
Give regular evaluations to make sure everyone is on the same page.
Keep the conversation going through Slack, Asana, or any other communication tool that you have incorporated in your projects.
As the project moves in phases, remember to provide prompt responses to keep up the momentum.
Follow up with clients
You have to make sure to get timely and updated feedback on your submissions from the client at every single point. You don't want to lag behind. So, here's what you need to do:
Maintain a steady correspondence with the client and keep everyone in the loop.
Set a 24-hour deadline with the client for receiving feedback, comments, etc. Factors like power outages, unavailability due to different time zones and other projects can hinder progress. Therefore, deadlines can give enough room for both parties to convey feedback and incorporate changes on time. This ensures a smooth workflow.
All hands on deck
You have very little margin for error when you're on a tight schedule. There are no second chances, and you have to embrace that.
Distribute tasks to everyone on your team, keep the communication going and don't micromanage. Acknowledge the effort and dedication your team is putting in and keep everybody motivated.
If your team is feeling extremely overwhelmed, hire freelancers to help you wind it up. You may have worked with freelancers before, contact those you've had a good experience with so you'll know that they'll understand the team dynamic and deliver the sort of results you are expecting.
Read more: 5 Reasons Why You Should Outsource Your Video Production
Finish big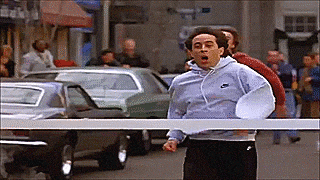 Keep your eyes on the prize. Remember what will come at the end of this.
Pump your team up each day by reminding them of the rewards that come after they complete each project; especially the ones that seem unfeasible at first.
Once you've handed over the final deliverables, give yourself a pat on the back and celebrate with your team. You've earned it.
And remember,  situations like this will happen again and you'll be burning the midnight oil with your team, but they won't feel like they're being forced to do it.
Final thoughts
As a digital design agency, it's impossible to deflect or decline projects with rushed timelines, as it affects your rapport among your clients, but with everything we've mentioned in this post, you'll be able to tackle the conundrum without having a panic attack.
And most importantly, have faith in your team. Back them up until the very last moment so they can push all the boundaries to bring it home for you.