If you're browsing the internet to learn about the best explainer videos and want some inspiration, then you're in luck. In this article, we're going to talk about what explainers are, why they are so awesome, and then we'll list our pick of the best explainer videos to inspire you.
So, without further ado, let's jump right into it.
What Is an Explainer Video?
Explainer videos are short animated videos that can be used to convey a message in a succinct, engaging, and easy-to-understand way. Explainers can be used to promote your company's products or services and are also effective when it comes to pitching ideas.
This type of video content is often used as a part of online marketing strategies.
Check out our previous post on how to utilize videos for the buyer's journey.
What Is the Basic Structure of Explainer Videos?
The structure of an explainer video can vary depending on what your end goal is. Normally, the videos can be broken down into the following basic steps:
The Problem – Define the problem and acknowledge the audience's pain points
The Solution – Present the audience with a relevant solution
How It Works – Provide a simple demonstration of your product or a brief explanation of the services you are offering.
Value Proposition – Make the benefits crystal clear. Your audience should know what to expect if they choose to go with your product or service.
CTA – Make sure your CTA is clear and concise.
Why Are Explainer Videos so Effective?
According to Animoto 1 in 4 people lose interest in a company if it doesn't have a video.
The best explainer videos are tailored to brief viewers on what you're offering in a visually appealing and easy-to-digest way.
Here are some benefits of using explainers to drive your point home.
It's hard to hold people's attention for a long period of time. With short explainer videos, you can engage your audience and keep them interested for the length of the entire video.
The best explainer videos make difficult or complex ideas/products easy to understand.
Humans love dynamic, visual content. Therefore, explainers can boost conversion by 20%
Explainer videos can be engaging; thus, have a high chance of being shared on social media
Well-made explainer videos yield high ROI
An explainer video can be produced for each stage of the marketing funnel
Explainer videos are great for delivering pitches, read more in our previous post.
The Best Explainer Videos
Now that you have the what and why figured out, it's time to look for some inspiration.
Our pick of the best explainer videos will get your creative juices flowing and help you visualize your concept more clearly.
Good explainers stir up emotions; make the viewers think, and then nudge people to take some kind of action.
Videos like these happen when there is a well-thought-out strategy in place.
1.     DollarShaveClub.com – Our Blades Are F***ing Great
Dollar Shave Club nails it with this brilliant video. It explains the product in an edgy and humorous way.
The company's approach resonated well their target audience and paid off big time. The video has more than 26 million views on YouTube so far.
2.     So Yeah, We Tried Slack…
Slack's live-action video is laced with humor and does a great job of explaining how the platform combines multiple forms of messaging and cloud sharing in one app. It talks about various useful features, too, without sounding like a hard sales pitch.
3.     This Incredible Animation Shows How Deep the Ocean Really Is
Tech Insider's video is very informative and fun to watch.
It does a great job of sparking the viewer's curiosity and holds the viewer's attention with mind-boggling facts about the ocean, its depth, and mysteries.
The video is longer than 3 minutes and goes against the generally accepted explainer video best practices.
This approach hasn't hurt the video's performance, however, because every bit of information conveyed is useful and makes you want to know more about the topic being discussed.
4.     IT-MAN solves your everyday IT-problems!
Taking a dry topic and turning it into something interesting is an art form.
That's something this video does really well. Panorama9 pitches itself in a unique way with 8-bit style animations that transport you back to your childhood Nintendo days.
5.     Dear Internet
Medium's 'Dear Internet…' video evokes an emotional response and improves the company's brand positioning.
The art style is reminiscent of the 1960s which makes it stand out from other explainer videos.
6.     This Is a Generic Brand Video
Dissolve is a stock footage company and in this video, they show their awareness and disdain at the fact that many corporations use their stock videos in a manipulative way.
It playfully takes a jab at the prevalent hypocrisy and has been received well.
7.     What Is Dropbox
This one-minute video perfectly describes, in a creative way, what Dropbox is; how you can use it, and its benefits.
8.     Spotify
Spotify's video encapsulates the company's brand personality. The incorporation of live-action and vibrant pop-art-style animation gives the video a unique tone and a new-age vibe.
Read more: B2B Videos That'll Transform Your Social Media Game
9.     PayPal – People Rule
The video combines live-action and animation to get a message across in a fun; visually appealing way.
This was part of PayPal's 'People Rule' campaign and it highlights how the company gets rid of several everyday worries that people tend to have.
10. Spotify Promo U.S. Launch
Another zany video by Spotify with snazzy music to boot. It does a great job of letting the viewer know what the app is all about along with the overall brand vibe.
That's it for our list of the 10 best explainer videos out there. There are loads of other great examples, too. If we didn't mention your favorite, feel free to reach out to us on LinkedIn to let us know your top picks.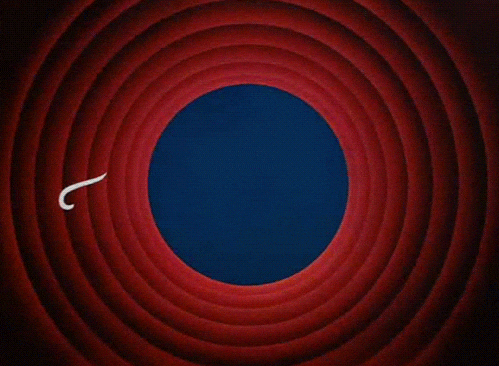 Credits: Giphy
It's safe to conclude at this point that explainer videos deliver high value and should be a must-have component of your content marketing strategy.
If you're looking to hire someone that can create an explainer video for your business, then visit our website.  Check out our services and feel free to reach out to us if you have any questions.
Want to get your first 1k views on your explainer videos? Check out this post.