LinkedIn is a social media platform that serves a very particular purpose. It is focused on professionals and allows people to build their network. The platform is ideal for connecting with other industry leaders and brands. If you compare LinkedIn to Facebook, you'll note that the numbers aren't as impressive. But LinkedIn has an edge over its competitors thanks to the fact that its users browse the platform with more precise intent. According to DemandWave's
report
on B2B digital marketing, LinkedIn comes out on top as the number one social network for generating leads.
Credits: DemandWave
NewsCred Insights published a study which notes that CPN through LinkedIn sponsored updates has been 75% less than the CPN from Google Adwords. Additionally, around 60–65% of leads generated through LinkedIn are of medium to high quality, whereas Adwords only pulls in 20–30% medium to high-quality leads.
"I think the favorites for quality leads are website, inbound calls, and paid social, specifically sponsored updates on LinkedIn…" – Michael Greeves
Videos on LinkedIn can be categorized into three types: embedded videos, LinkedIn native video, and video ads.
LinkedIn video ads
Since we're focusing on video ads on LinkedIn in this post, this is where we'll go into much more detail. LinkedIn video ads are sponsored video advertisements that appear in LinkedIn's feed. When it comes to LinkedIn video ads, you can sponsor videos you have already uploaded on your page or upload new ones. Video content, in general, tends to fare much better than static advertisements. This holds true for Facebook, too. In this post, we highlight exactly why that is the case.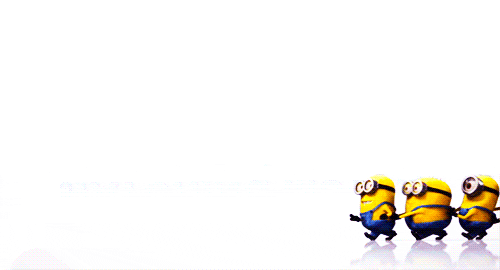 Credits: Giphy
As we mentioned earlier, LinkedIn is great for lead generation, and video ads on the platform can prove to be beneficial at every stage of the buyer's journey. This is possible because of the audience you can reach with targeted ads. LinkedIn video ads can be up to 30 minutes in length. Longer than the 10 minutes you get for LinkedIn native videos. You can set up a new video ad campaign via LinkedIn's campaign manager. In order to set up video ads on LinkedIn effectively, the following information will be useful.
Identify your objective based on the buyer's journey
First of all, you'll need to figure out at what stage of the buyer's journey you want to target your audience (Awareness, Consideration, and Conversion). Once you recognize that, you'll be able to produce a LinkedIn video ad that fits the bill. You can also measure your campaign's success rate and tweak it for better results in the future.
Grab and sustain your audience's attention
The first 10 seconds of your video need to have the right sort of information to get your audience intrigued and hooked. After the 10-second mark, attention spans start to drop. Use compelling visuals, graphics, and storytelling techniques to hold your audience's attention. In this post, we talk about the 7 story plots that advertisers can make use of along with some tips for increasing user engagement with video content. Normally, people tend to watch videos on LinkedIn with the sound off. Keep that in mind when you're creating video ads on LinkedIn. Add captions and text so that the main message of your video remains clear.
Consider the length of video ads on LinkedIn
You can post video ads on LinkedIn that are between 3 seconds to 30 minutes long. According to the social network site, video ads under 15 seconds tend to perform best. If you want to tell a more detailed brand story or describe more complex products or services, then experiment with longer videos. You could also try running a split test to see which video length works best for you.
Formatting and specifications
For video ads on LinkedIn, make sure the formatting is done properly. For now, the platform only supports the horizontal layout for video ads. To read LinkedIn's detailed specification for video ads, click here.
How to create video ads on LinkedIn
With a strategy set, you can now set up your video ad campaign via LinkedIn campaign manager.
Select your desired objective and format video
The next step is bidding
What are bids and which one should you select?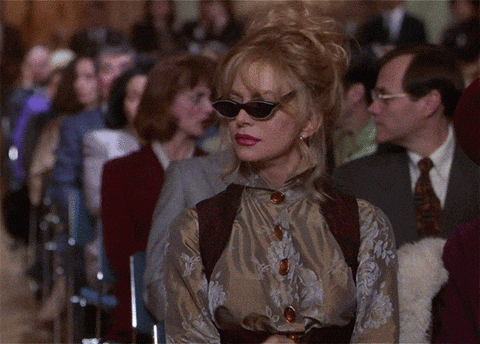 Credits: Giphy
Bidding on LinkedIn works as a second-price auction. This applies to all LinkedIn advertising products. In a second-price auction, the winner (highest bidder) only has to pay the minimum amount needed to beat the second-highest bidder. This holds true regardless of how high your bid was. LinkedIn selects the auction winner based on two metrics: the bid and the bidder's previous relevance score (CTR, comments, member feedback, likes, shares).
Depending on your objective, you can choose one of the following bid methods:
CPC—for lead generation
CPM—to increase brand awareness and get more website visits
To learn more about bidding, check out this video. https://www.youtube.com/watch?v=XgXCYR6gUjg
Things to remember if you want to win a LinkedIn Auction:
Go for competitive bids
Focus on achieving high CTR
Make sure you produce engaging video content
Best practices for video ads on LinkedIn
Your video content should be clear. Make the ad headline and text descriptive so your target audience can grasp the message quickly.
Clearly establish your CTA so your audience knows exactly what to do next.
Define your target audience thoughtfully and make sure your selection isn't too narrow.
For companies and brands that want to invest in B2B marketing, video ads on LinkedIn could prove extremely beneficial. It allows marketers to reach a professional audience in a compelling way. Taking advantage of sponsored updates and video ads on LinkedIn, you can drive more traffic to your blog; boost your brand; get more engagement and increase ROI.