Video content is a game-changer for business owners, marketers, and creators. Its versatility allows it to be incorporated in numerous ways. In this post, we'll talk about how video landing pages can drive up conversions and benefit your business.
Before we start to rave about why video landing pages are so great, let's briefly state what they are in the first place.
What are video landing pages?
The term 'video landing pages' does essentially capture the gist of it.
It is important to note that a landing page isn't your website's home page. Rather, it focuses on a call to action with the intent of converting visitors with a high success rate.
When your landing page is embedded with a video that helps pitch your main point to the visitor, it's called a video landing page. According to Deposit Photos, video content on landing pages is capable of increasing conversions by 80%.
Sounds pretty good so far, but the trouble lies in creating a landing page that does the job well. Econsultancy published a study which stated that only 22% of businesses are satisfied with their conversion rates.
The bright side to these bleak statistics is that a good video can turn it all around.
Your video could be embedded along with some text and images like this one, or it could be a full-screen experience like this resort's.
Credits: Soneva Kiri
So, what's the point of video landing pages and why should your company have one?
It's no secret that video content is king and most companies invest in video marketing to promote their business.
The fact is that videos are effective and memorable. Adding video on landing pages allows you to pitch yourself to your potential customers more succinctly.
You'll have the ability to capture your visitor's attention and communicate what it is you have to offer in a quick and easy-to-understand manner.
According to Vidyard, a viewer is 12 times more likely to watch a video than to read text.
If you're not entirely convinced about how effective video landing pages are, here are a few more reasons to sway you in their favor:
Top 5 reasons why video landing pages are beneficial
1. Pitch complex products and services effectively
If your business offers a complex product, video landing pages are an excellent way to deliver your point in a clear and concise way.
2. Video landing pages have entertainment value
If you can create a unique and entertaining video for your video landing page, you'll have a much higher chance of grabbing your visitor's interest.
You could choose to go with an animated video or a live-action video, depending on what suits your business more.
If you prefer a live-action video, then having one professionally made will cost considerably more but it will be worth it. In this post, we discuss the subject of live-action video costs in more detail.
3. Higher chance of conversions
Eye view digital notes that video landing pages can increase conversion by 86%.
For many businesses that wish to thrive in the digital realm, getting conversion rates high is the most sought after and challenging goal in the rapidly evolving marketing landscape.
With video landing pages, you can hope to achieve this with a better success rate.
Also, check out our post on the five golden rules for creating explainer videos that convert.
4. Video landing pages let you show people what you can do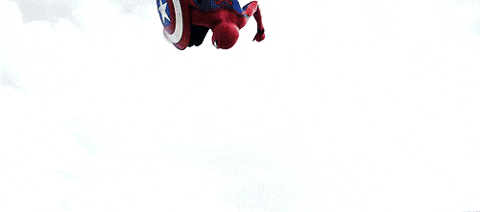 Credits: Giphy
Someone who has just stumbled across your website, and has no prior knowledge of the work that you do, will be less inclined to trust your company's expertise.
If your website is a video landing page that clearly demonstrates what you can do, you'll build rapport and immediately make a lasting impression on the visitor.
5. Video landing pages are a means of persuasion
The main reason marketers are leaning so heavily into videos is simple: the numbers don't lie. According to a Tubular Insight's report, 96% of surveyed individuals said that they found video helpful in making online purchase decisions.
This, and several other statistics from the aforementioned site, shows that video is a powerful tool for persuasion.
If your business model is B2B, then a video is still just as effective for convincing business clientele. Forbes noted that out of all executive, 51% claimed to have visited the vendor's site or looked up a product-related video for more thorough research.
Keeping that in mind, it would clearly be beneficial for you to have a relevant video on your landing page.
"Your viewers have to walk away feeling like they took more away from you than you took from them." – Scott Alexander
Convinced about the benefits of video landing pages? These tips will help make your video successful.
Tips for a successful landing page video
1. Keep it concise and to the point
Keeping your videos under 2-minutes long would be the safest bet. You could experiment with length, though, and see what works best for you.
A loyal fan base, for instance, wouldn't mind sticking around to watch a longer video.
Your video length, and even the type of content, will depend greatly on your target audience. So put some thought into it before you go gung ho into creating a video landing page.
2. Add a CTA in your video
The whole point of a landing page is to convert visitors. For this, it is crucial that your CTA is clear and impactful.
3. Guide your audience
Use directional cues to subtly guide the viewer as to where they need to look. This will help drive your point home and avoid confusion.
4. Use a good quality video that loads fast
Low-quality videos or ones that keep buffering are generally annoying and don't do a good job of holding people's attention.
It would be extremely damaging to the whole purpose of video landing pages if you didn't pay attention to video quality and loading time.
Incorporating video content into your strategy helps. The reason for this is quite simple: video content performs really well.
According to Oberlo, 54% of internet users in the United States demand more video content from their favorite brands or companies that they follow.
Combine this with the fact that people spend more than 1 billion hours watching videos on YouTube every day, the sheer impact of video is evident.
Figuring out how to incorporate videos, the right way, can be very beneficial for businesses that wish to grow.
In fact, you can't afford not to use video in your business strategies anymore because video content will be the supreme king of content in 2020.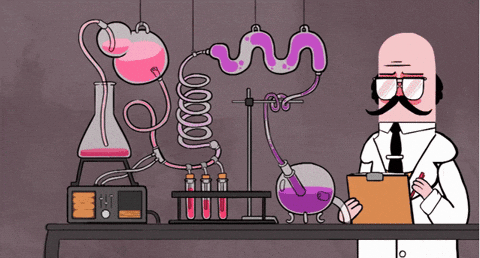 Credits: Giphy
Is your landing page video do not get the conversion rates you were hoping for, don't fret. Experiment with different types and see what works best. Contact us if you want a video made, we'd be happy to help.
Want a video for your business?
If you have a video on your landing page, let us know about your experience in the comments.